DAY3/AM:ENJOY ACTIVITIES
×
DAY4/PM:ENJOY ACTIVITIES
×
DAY5/AM:ENJOY ACTIVITIES
×
DAY5/PM:NEW CHITOSE AIRPORT
×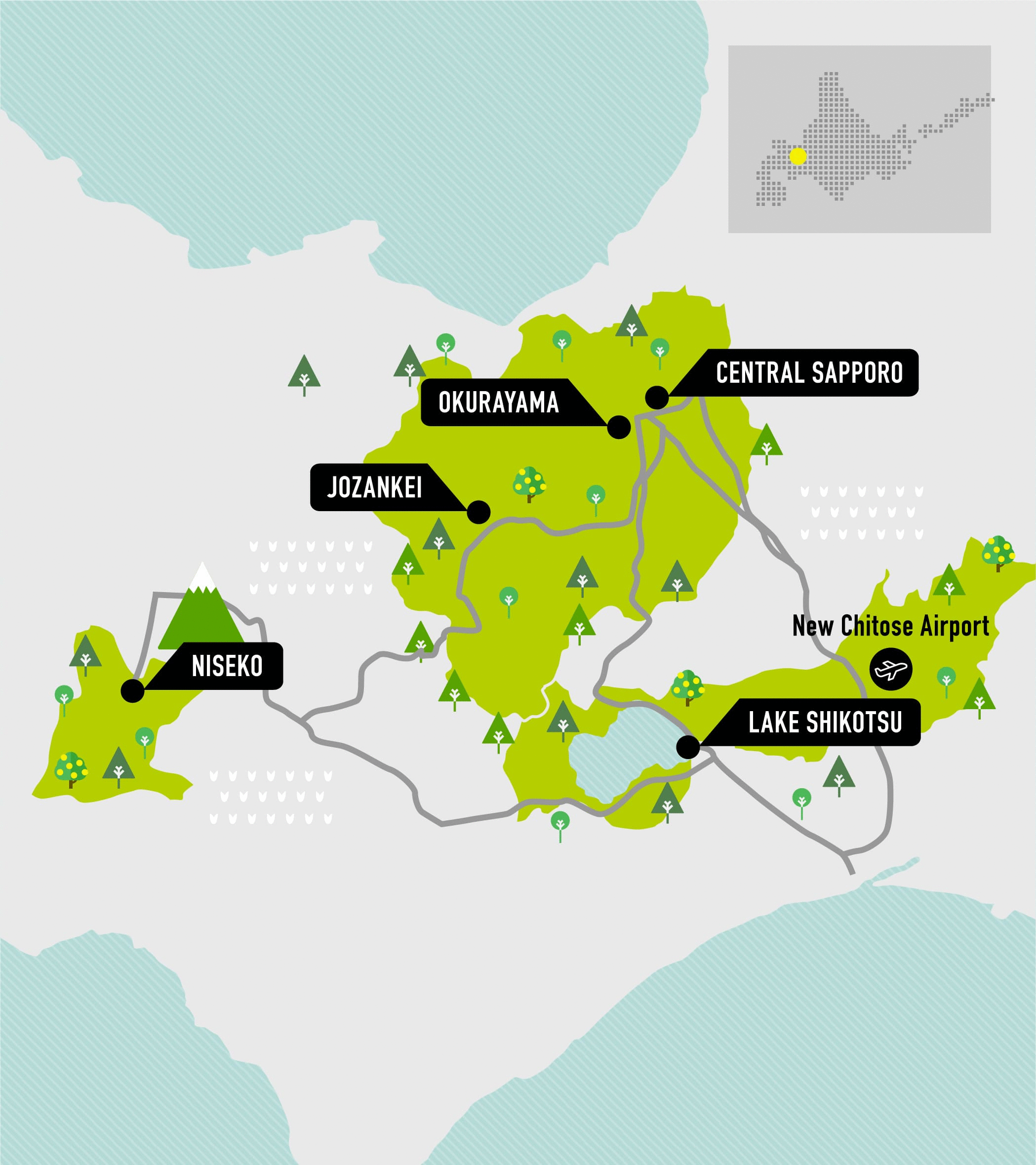 VIRTUAL
FAM TRIP
As the world experiences unprecedented circumstances, new values are required in incentive programs as well. The "New Luxury" course creates a luxurious experience with an aim to truly satisfy each and every participant. This model course incorporates the "New Luxury" contents proposed by the Sapporo Convention Bureau.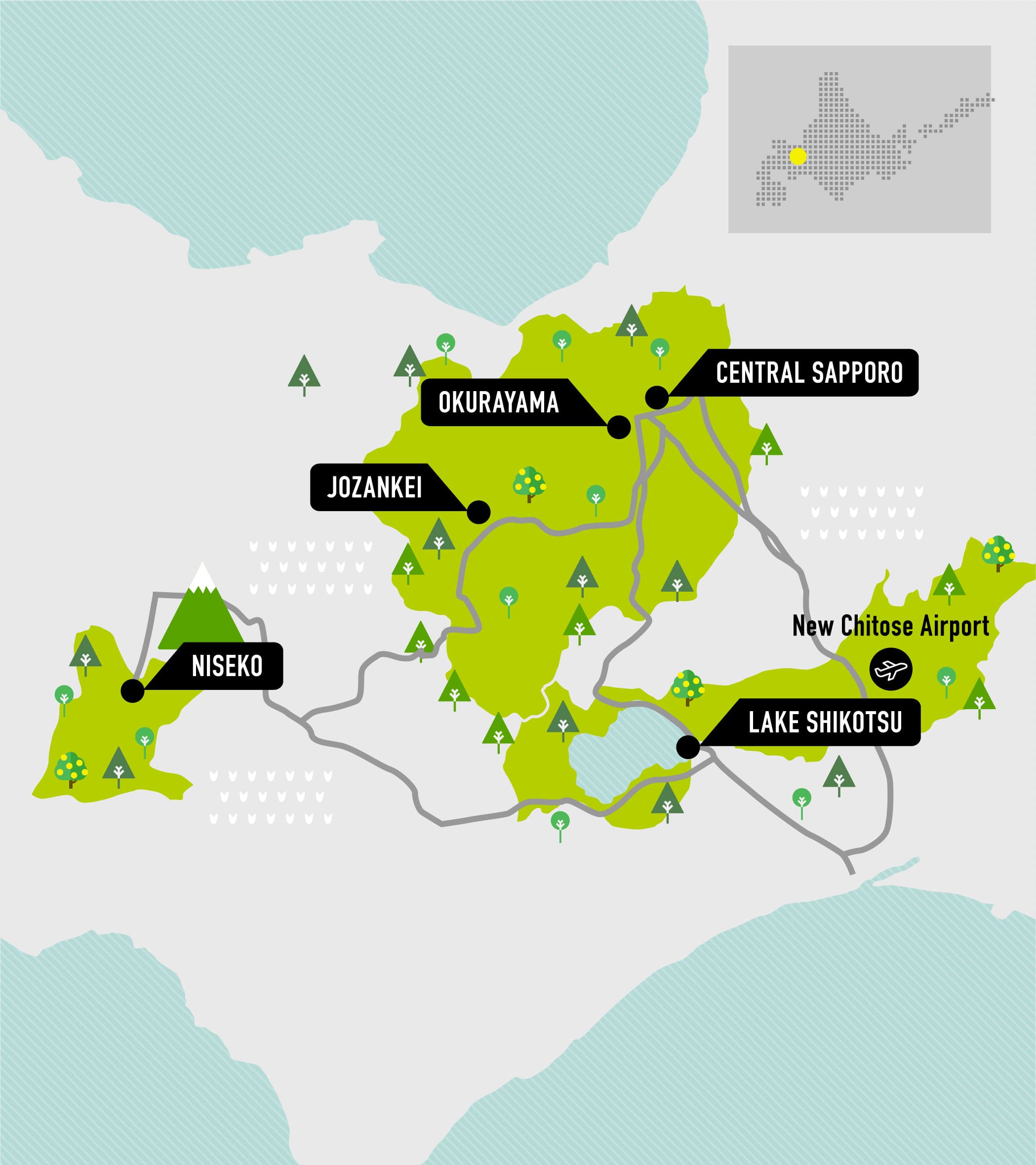 Time to relax and embrace the nature of Hokkaido.
Within walking distance to the Sapporo Downtown area
JR Tower Hotel Nikko Sapporo / Sapporo Grand Hotel /
Keio Plaza Hotel Sapporo
Time to walk through the parks the locals use daily, and enjoy the vast nature all throughout the metropolis.
Time to learn about Sapporo's Olympic legacy and immerse yourself in Sapporo as a winter sports city.
Time to enjoy fruit picking and outdoor activities in the rich nature around Sapporo.
New and Newly Renewed Hotels
Shogetsu Grand Hotel / Grand Blissen Hotel Jozankei / Chalet Ivy Jozankei
Time to sharpen your senses with outdoor activities and trekking in the Niseko wilderness.
1. Time to taste food from the blessings of Niseko's land.
2. Time for a factory tour at the Niseko Distillery, which opened in October 2021. Hakkaisan Brewery, a famous brand known for its sake, specifically chose this site for its whisky production.
STAY
Higashiyama / Hanazono
International Brand Hotels
Higashiyama area: Hilton Niseko Village / Higashiyama Niseko Village, a Ritz-Carlton Reserve
Hanazono Area: Park Hyatt Niseko Hanazono
Time to experience making ice cream and more, using fresh milk from the workshops on-site
(like the Milk Kobo workshop, and others).
Time to relax during the last leg of your trip, with lunch at a restaurant in the Portom International Hokkaido Hotel, which is directly connected to New Chitose Airport. You can also conclude your trip with an authentic tea ceremony experience at the tea ceremony house "Seifu-an."